I have come to the difficult decision not to renew my membership in the American Sociological Association (ASA). I tried to change the organization for the better over a period of years, including service in elected office, but I failed. Although the association does some good things, for me the good/bad balance has tipped sufficiently that I need to withdraw.
ASA is too expensive. As membership tumbles, a survey showed the biggest problem was the expense of membership and the annual meeting, and they did nothing substantive about it. Association operations are top heavy, bloated, and wastefully inefficient.
ASA lacks the capacity for change. As is common with academic associations, the academic leadership is transient while the staff stay. The staff are working in the associations industry, the membership are working in the academia industry, and their interests conflict. The association won't make structural changes because they simply take too long to happen — when members try to make changes the staff don't like, they just stall it out.
ASA is inequitable. The greatest source of income for the association is publications, which is mostly subscriptions to journals paid by academic libraries, which are being bled dry by profit-making publishers that ASA organizes academic labor to subsidize with free content and editorial services. This is a wealth transfer from poorer, teaching-intensive libraries to richer, research-intensive libraries. ASA could publish its journals at much lower cost, and make them open access, but the association wants the money. People say open access will cost cash-strapped authors more, and claim this model is good for scholars at less prestigious universities, but they're wrong. Publication in ASA journals is overwhelmingly dominated by elite institutions, and they should be paying for it. Instead, ASA has more than doubled subscription fees in the last 8 years.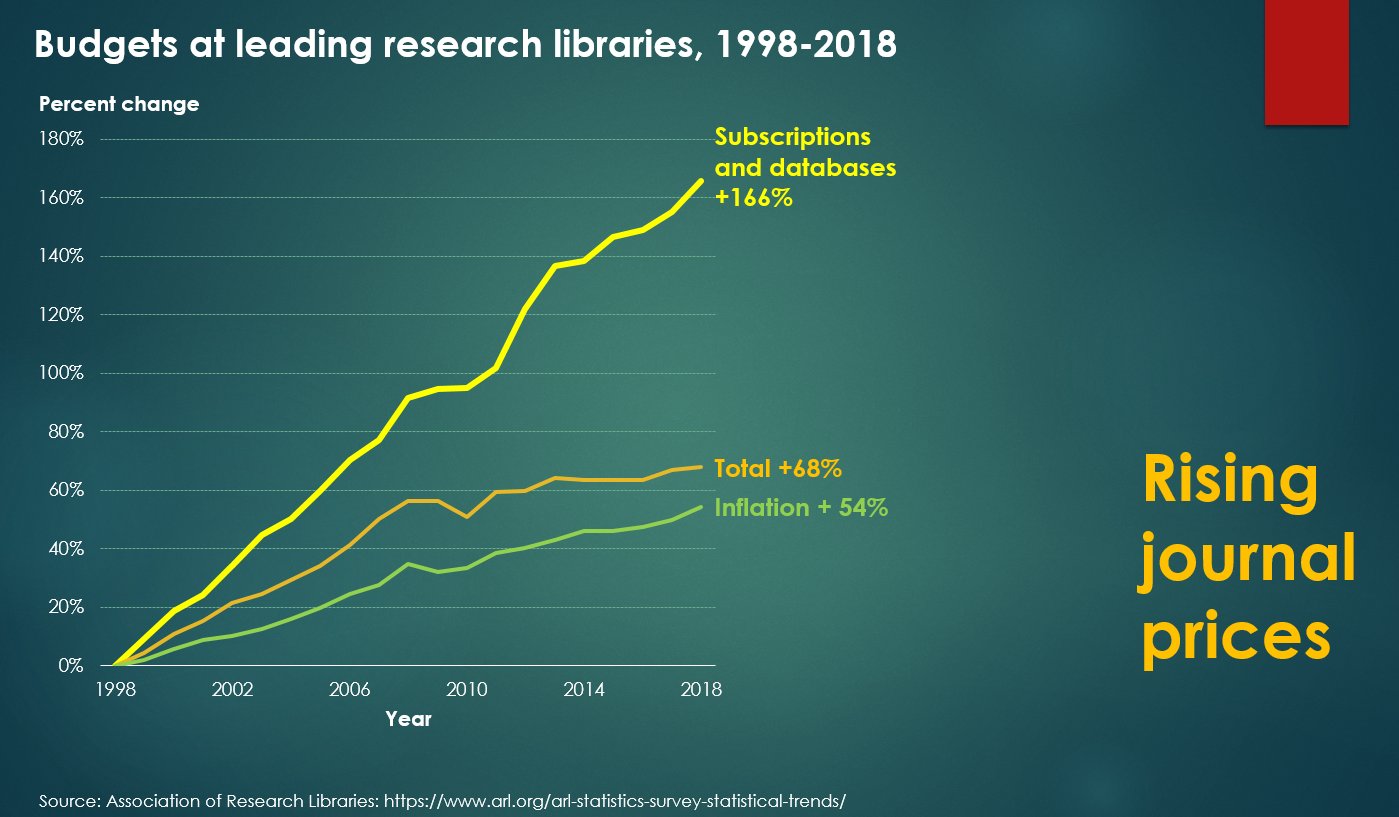 ASA opposes open access. The association has had many years to consider alternative publishing models, and it simply never has. The leadership signed a new 7-year contract with the for-profit publisher Sage in 2018, with no substantive discussion with the membership and no advance notification. The Sage paywall and subscriptions from broke academic libraries are the association's lifeblood. To pacify open access advocates, Sage gave ASA Socius, the open access journal, which is great — even though it's subsidized by the association's immoral business model, I like it and publish in it (and I will continue to, even though I will have to pay more when my membership expires). This is part of a broad strategy by legacy publishers to undermine fundamental change in the industry.
In 2019 the association leadership and staff signed a letter to the White House voicing opposition to the open distribution of federally-funded science reports. I organized a petition against it. More than 200 people signed, including many members. The Publications Committee managed to pass a resolution stating our opposition to the letter and urging the ASA Council to take up the issue — which the Council ignored.
ASA opposes open science. A number of members of the Publications Committee spent several years trying to get the association's journals to adopt several versions of a simple policy to notify readers of whether published work includes access to research materials, such as data, questionnaires, and statistical code (detailed here). After two subcommittees eventually produced an extremely moderate policy, the Council rejected it. Last I checked, only 1-in-6 articles in American Sociological Review meet minimal standards of research transparency.
ASA leadership and staff block change. Back to that petition. The effort to get member voices heard on the issue of the ASA letter to the White House, involved a truly ridiculous and insulting struggle against the staff in the Publications Committee — in which, among other shenanigans, the staff invented a rule that would prohibit me from participating in the discussion of my own proposal. They have perfected the art of bureaucratic stagnation, which includes various strategies to pacify the academic leadership by allowing minor reforms that don't touch the association's basic workings. And Sage throws the leadership a nice party at the conference.
---
ASA does some good things. It publishes good research. It offers mechanisms for community and collaboration. In recent years it has, through member elections, elevated the visibility and prestige of women and scholars of color. The leadership sometimes makes good, important public statements. For myself, these things are no longer enough. I devote a lot of my time to running SocArXiv (for which I am not "paid"), which publishes any sociologist's research for free. I do trainings and give talks to help sociologists communicate about their work, to develop community and collaboration. In my public work, mostly on social media, I try to elevate the visibility and prestige of women and scholars of color. If ASA makes good statements, I'll share them, too.
It's not personal, it's just not worth the effort anymore. I've come to the conclusion ASA is going to have to hit bottom before it has a chance to turn itself around. I hope that people declining to fund its dysfunction with their membership dues — while taking our efforts to develop and promote sociology outside the association — may be a useful part of that process.
---
Read all posts about ASA at the tag.